History
Valipac started up in 1997 as an initiative of the Belgian business world to provide a collective response to the Extended Producer Responsibility (EPR) scheme in the field of industrial packaging.
During the past 20 years we have helped raise the recycling rate of industrial packaging from 74% to 90.5%, all the while keeping fees stable for our clients.
Our participative model is based on dialogue between the different stakeholders: our decision-making bodies include professional federations, companies and employer organisations.
What does Valipac do?
Valipac offers a collective response to Extended Producer Responsibility as follows :
we compile the figures on the quantities of industrial packaging brought to the Belgian market by our clients
we collect the figures sent in by waste management companies on the quantities of packaging waste collected and recycled by them
we compile these figures in order to calculate the overall recycling rate for all our clients together
we report the aggregated data to the Interregional Packaging Commission (IVCIE).
Valipac is the accredited compliance organisation for industrial packaging. For household packaging, you must apply to Fost Plus, which is the accredited organisation in this field. Businesses that bring BOTH household AND industrial packaging to the Belgian market must therefore become clients of both organisations.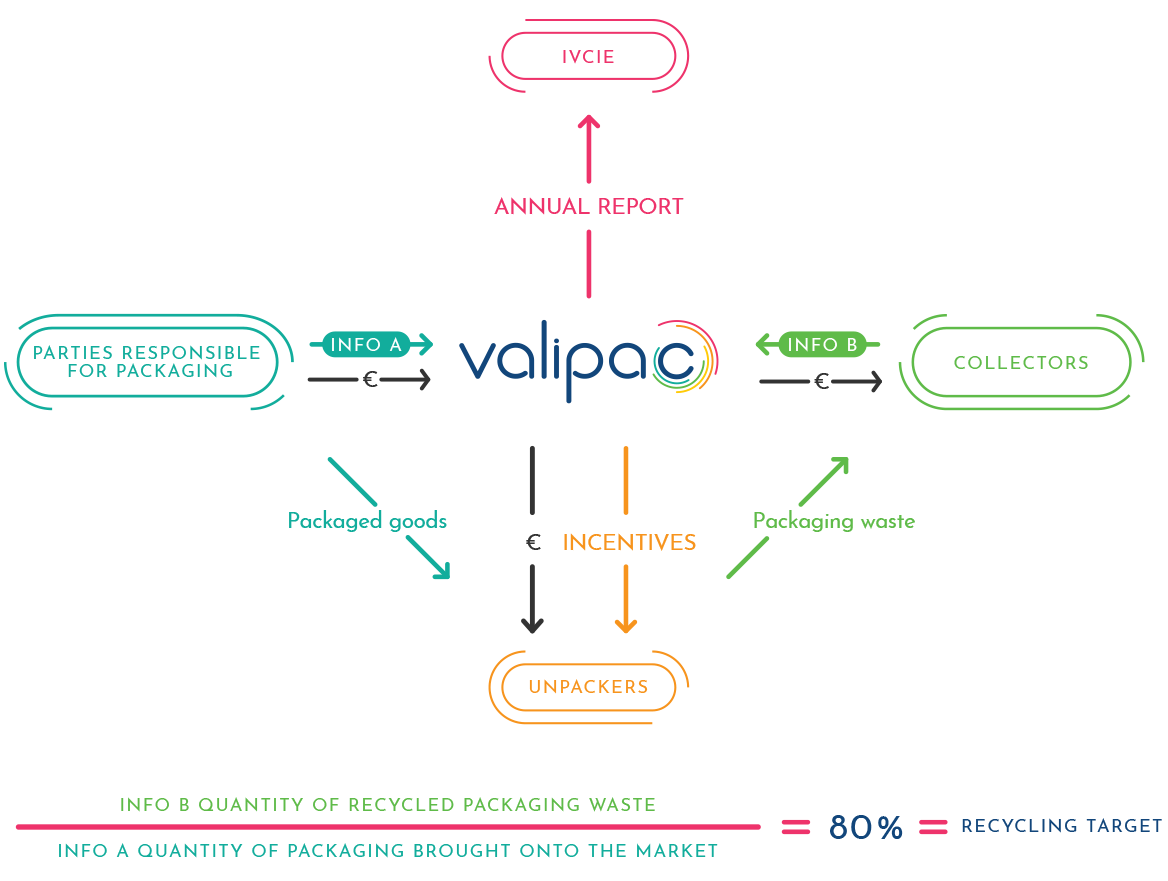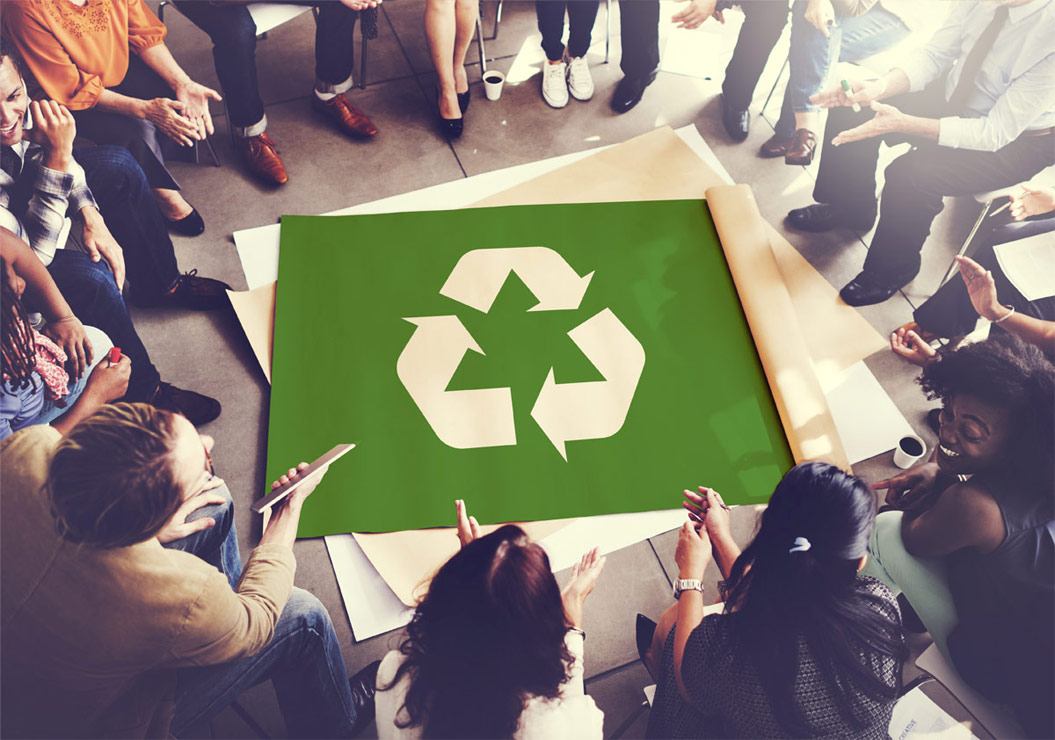 Our mission: let's act together for a circular economy
Putting our Mission Statement into practice presents a real challenge. That's where we give action its full meaning. For our organisation, innovation and pragmatism are key. In this context we have developed a vision of the future with the spotlight on our practical case studies.
The challenges we face are enormous. But, with our partners, we will tackle them head on – together. Our culture of cooperation is an invaluable tool for achieving our goals, and this is what makes Valipac a reliable partner. We respect the interests of every one of our stakeholders and we also cooperate with other organisations to improve the effectiveness of our actions.
Tomorrow's economy will have to be based on a sustainable model that will stimulate the local economy and bring added value to our society as a whole.
It won't be long before the word circular will be on everybody's lips. If the future is to be sustainable, the materials cycle must be closed. Thanks to our central position in the value chain, we are well placed to work towards this.
Our ambitions
Our main ambition is to work towards better implementation of the Extended Producer Responsibility (EPR) scheme in the field of industrial packaging without raising fees for parties responsible for packaging. Our principal ambition includes promoting selective waste collection, increasing recycling rates and widening our market coverage.
In parallel, we have established four ambitions that are essential for reaching our main ambition :
01

Be the reliable source for data on industrial waste

Valipac guarantees that its data are reliable and complete. They are gathered and treated in highly controlled conditions. Thanks to our global vision of the waste produced by industrial companies, we supply relevant market analyses, promote selective collection, and are moving towards a greater simplification of administrative procedures.

03

Developing synergies through working together with other EPR organisations

Valipac plans to develop synergies with other EPR organisations in order to improve the effectiveness of its own actions and bring down costs for businesses.

02

Stimulating the transition towards the circular economy

Due to its central and non-partisan position in the materials life cycle, Valipac is able to use awareness campaigns to inspire and stimulate the business world. Drawing upon our know-how, our collection of case studies and our statistics, we are able to encourage new initiatives in the circularity of materials.

04

Encouraging and adding value to our team's personal development

Our colleagues play a vital role in the achievement of our ambitions. We take care to ensure their well-being and personal development. We value the work of our teams and encourage their motivation. All our colleagues are offered appropriate training.
Our team