Facilitating the circular economy
You are also the actors of the circular economy!
Valipac's ambition is to integrate industrial packaging into the circular economy. Find out below how Valipac encourages the actors of the value chain to reach this objective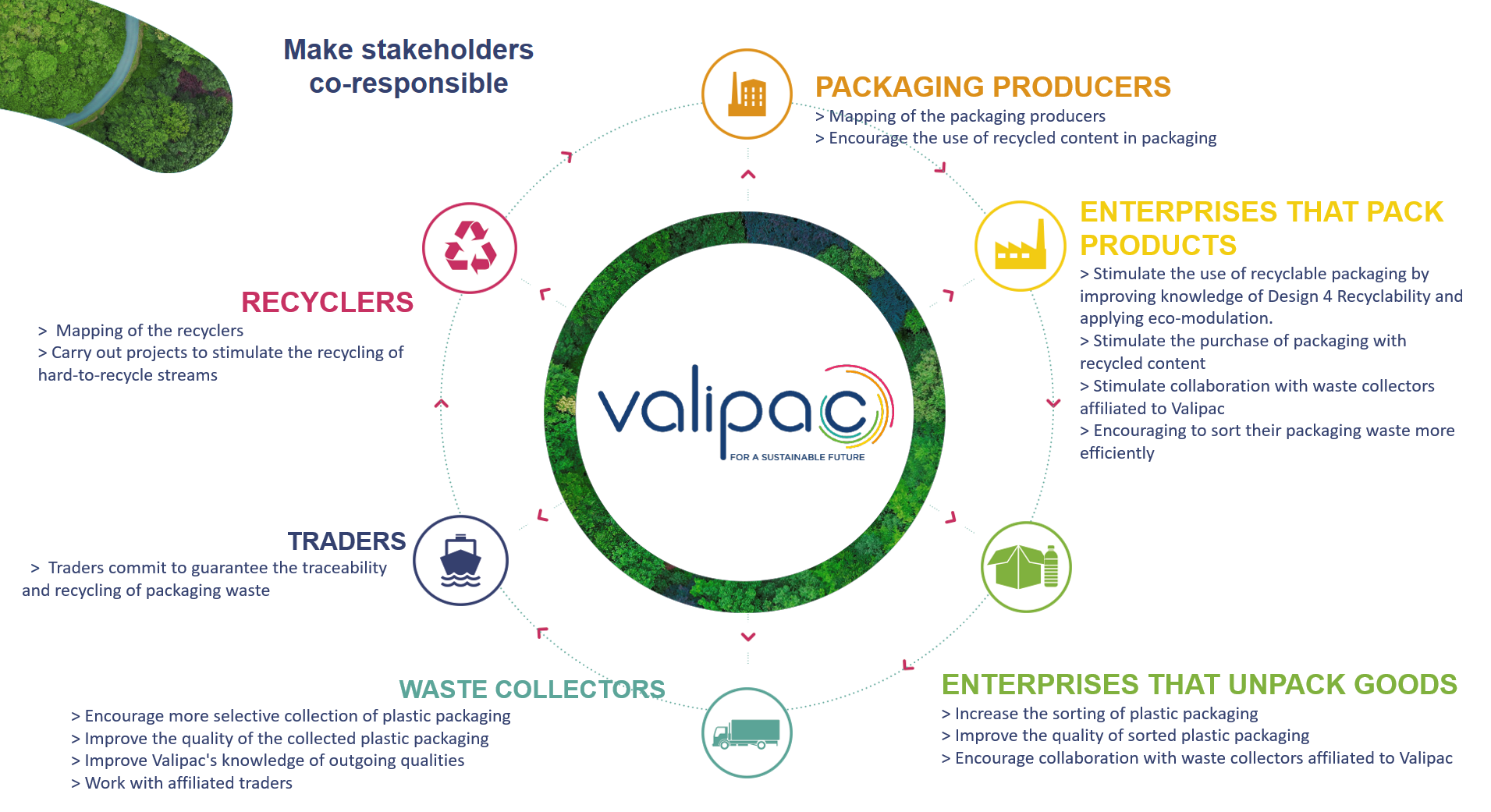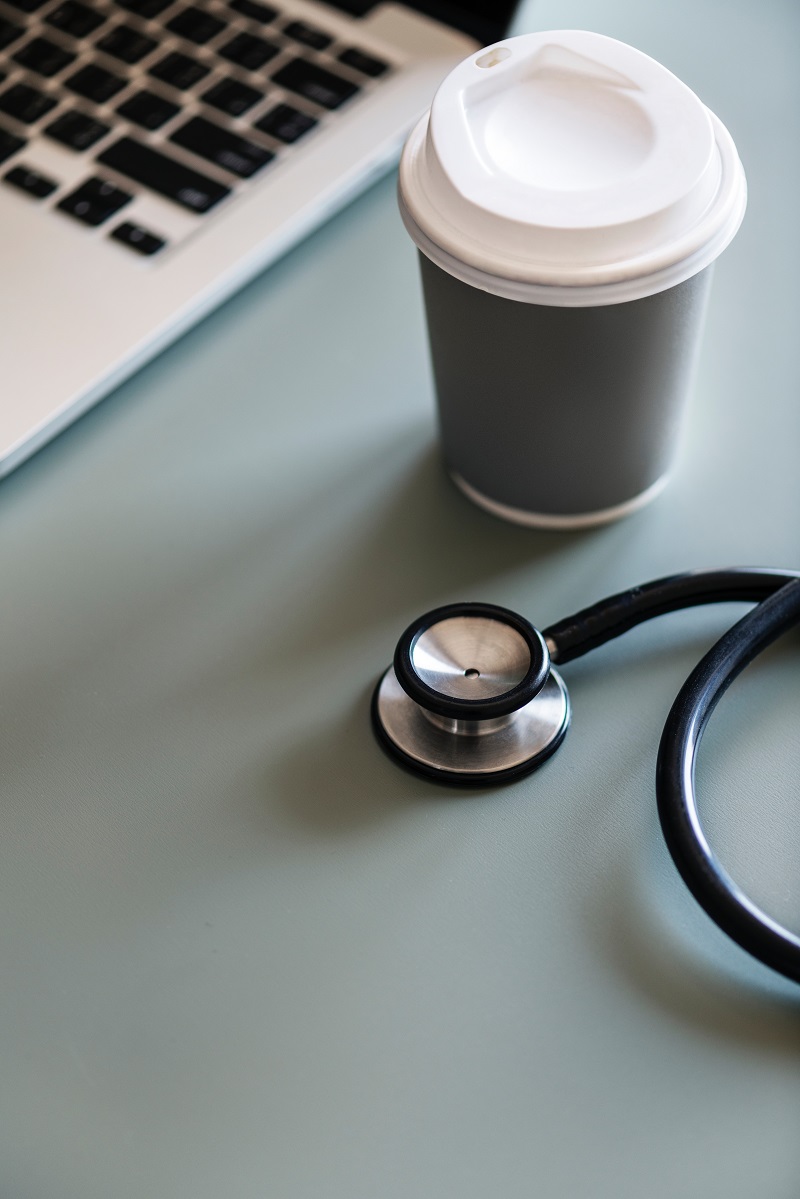 Packaging Diagnoses
Valipac at your service
You want to optimize the use of packaging in your company, but don't know where to start? Call upon our tailor-made packaging diagnoses !
During a half-day audit, we will take a closer look at the household and industrial packaging you use to market your products in search of "quick-wins"
Are your packaging sustainable?
How can the use of appropriate packaging optimize your logistics?
Is all your packaging necessary?
Are there more sustainable alternatives?
…
Through these and many other questions, our advisors will help you to have a clearer view on your packaging choices.
The packaging diagnoses are conducted in collaboration with Fost Plus, CELABOR and the Verpakkingscentrum of Hasselt University. They are free for Fost Plus and Valipac clients.
Valipac makes things happen!
Things are also changing in terms of transport packaging. Valipac and its partners are working every day in order to:
improve the selective collection in businesses,
improve the recyclability of transport packaging put onto the market,
stimulate the integration of recycled content in the manufacture of new packaging.
Click on the photos below to discover these innovations
Circular shrink hoods
Shrink hoods, are « covers » made of plastic film which – after being pulled over a pallet – shrink by heating, to ensure the stability of the goods during transport.
At the beginning of 2019, we developed heat-shrinkable film made from 50% recycled material. They are currently being tested at large companies such as Coeck, Olivier Bricks, Saint-Gobain Autover, Vandersanden and Wienerberger.
The partners in this project are Wienerberger, Total, Oerlemans, Rymoplast, Fema and Go4Circle.
Wienerberger en Coeck share here with us their experience with circular shrink films.
Design 4 Recycling
Without the right specialist knowledge, all too often businesses are still choosing their packaging materials without reference to their circularity indicators. This is especially true for industrial packaging
Coming to their aid, Valipac is currently developing a tool designed to evaluate the circularity of industrial packaging (especially for plastic film). This evaluation, based on objective criteria, allocates a circularity score to packaging materials, in the same way that energy consumption ratings are given to domestic appliances.
This tool takes several different parameters into account, such as finding different types of material in the same packaging, colouring agents, adhesives, etc. It also considers the inclusion of recycled materials (recycled content), as well as the possibilities available for recycling the packaging material once it enters the waste stream and reusing the recycled material in new products.
This tool should be available at the end of this year. Our long-term goal is to evolve towards having guidelines on the circularity of packaging at a European level. For this purpose, we collaborate with EPRO, the European Association of Plastics Recycling.
Selective collection of EPS
Even though sorting is mandatory, it is still rare for businesses to sort their polystyrene foam (styrofoam) waste. To encourage its collection, Valipac is currently evaluating the feasibility of a collection system using bags of woven polypropylene (PP). When these bags are full, they can be collected at the same time as the paper/cardboard collection rounds, and this brings down the logistical cost. In contrast with PE bags (perforated or not), woven PP bags do not tear in the lorry's compacting mechanism, which means they do not cause any contamination of the collected paper/cardboard.
Valipac is currently working with several operator affiliates on promoting this system on the ground and, of course, on the logistical aspects of this trial. The operators distribute a free starter kit of three woven PE bags and an information leaflet to businesses that generate this waste stream but are not yet sorting it. The material collected by this starter kit is recycled into insulating mortar or foam insulation board.
You are an affiliated operator and you would like to offer your customers this extra service? Contact us at + 32 2 456 83 10 or info@valipac.be
Circular stretch hood
In collaboration with Dow and Mima Films, we are currently working on the development of a stretch film that contains 25% recycled plastic.
This is a technically complex process due to the composition of the stretch film. Tests are underway and the film should be available on the market from 2020.
The partners in this project are Colruyt, Dow, U-Hasselt, Reynaers Aluminium, Mima Films and Rymoplast.
Circular branding
Printed packaging film is very difficult to recycle because the colors mix and cause degradation of the new product.  Our goal is to suppress branding or limit it to its minimum in order to facilitate the recycling of film packaging. For this project we received financial support from Vlaanderen Circulair.
The partners in this project are Toyo Ink Group, Rymoplast, Oerlemans Packaging, Suez and Fost Plus.
Circular straps
Our aim is to stimulate the collection, sorting and recycling of strapping into new strapping. We are exploring the possibility of making infinitely renewable straps using 100% of recycled material for PET and 30-40% for PP.
The partners in this project are Zargal, Suez, HSR, Ikea, Houtland, Coeck, Saint-Gobain and Ghent University.
Clean Site System
Clean Site System is a department of Valipac whose actions are focused on the construction sector. Since 2005, we have been promoting the collection of plastic packaging films from construction sites.
What is the objective of Clean Site System?
offer contractors an economical solution to remove plastic waste from their building sites in a simple and cost effective way.
preserve the environment because the collected plastic is recycled and used as a raw material in the manufacture of other products.
Find all the information on cleansitesystem.be (French version)